White Spotlight
Katie Williams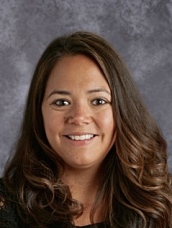 Being a teacher is one of the best jobs in my opinion. Everyday is the opportunity to learn something new and help shape the future. Although I do love my career choice, it was not what I always wanted to do. In fact when I was in fifth grade, I was pretty convinced I was going to be a Rockette in NYC. When I finally came to the harsh realization that I was not Rockette material, I started to consider other goals. By the time I was in high school I was pretty set on a career that was focused on children and when I entered college I was certain that teaching was the path for me.
I grew up in Flanders, NJ. I attended The College of Saint Elizabeth where I majored in Education and English. My first job was teaching 5th grade in Great Meadows, and I was sure that was the best grade to teach. That was until I began teaching here in White Township and was given a third grade classroom. Now I would certainly say third grade is the place to be.
Everyday in third grade is an adventure, you never know what will happen and what you will learn. One of my favorite things about being a teacher is the relationships you make with your students and their families. It is the absolute best to watch the lightbulb go off and for your students to be successful and grow.
When I am not teaching I enjoy spending time with my husband, Scott, son, Grayson, and our adorable dog, Maci. We love going for walks and spending time at the park. We spent our summer hanging out in the pool, visiting the beach and our favorite trip was to Hershey Park for a few days. I enjoy reading, baking, shopping and decorating for the holidays when I have spare time.